Welcome at fantasieleben.com
Fantasieleben was founded with the goal to bring artificial intelligence and character behavior solutions with high quality at an affordable price to everyone interested in game development.
Fantasieleben means 'the fantasy of life' in German. Our tools are meant for entertainment, and our founders both have a background in game design in addition to their experience programming tools for game development.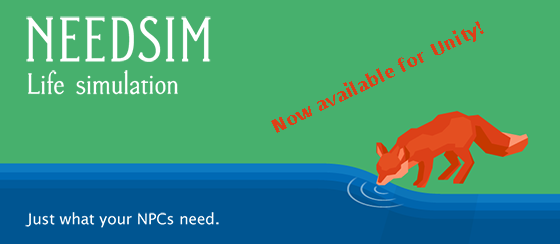 Our first product is the NEEDSIM Life simulation , a plug-in for UNITY 3D. You can buy it in the asset store.